David Cameron "acted as Uber lobbyist" in bid to soften London Mayor Johnson's private hire regulations
David Cameron acted as a de facto lobbyist for Uber when he was Prime Minister, putting pressure on London authorities to drop tough proposed restrictions on the US taxi app, it was alleged last month.
The Daily Mail also revealed that Downing Street officials failed to divulge details of emails between the Prime Minister's office and Transport for London – despite a Freedom of Information request to do so.
The allegations surround Cameron's close ties with Rachel Whetstone, Uber's senior vice-president of communications and public policy, who is married to Cameron's former advisor Steve Hilton, and was godmother to Cameron's son Ivan.
It is alleged that both Cameron and former chancellor George Osborne put pressure on former London mayor Boris Johnson in 2015 over proposed tough regulations against the private hire sector, which would have limited Uber's growth. Most of the restrictions were dropped.
Former chancellor Osborne is also implicated, and it is alleged booth he and Cameron texted Boris Johnson privately, urging him to tone down the restrictions. Osborne is now, in addition to his role as MP for Tatton and editor of the Evening Standard, a highly paid advisor to US investment fund BlackRock – a major investor in Uber. Osborne is paid £650,000 a year for just four days' work a month.
Labour MP Wes Streeting, who chairs the all-party parliamentary group on taxis, said prime minister Theresa May should now reveal all communications between City Hall and Downing Street about Uber.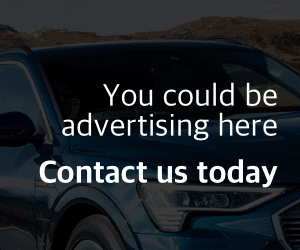 He said: "I think it is pretty obvious that Number 10, under David Cameron, was acting as a fully-signed up lobbyist for Uber inside government. As a result the entire issue of fair and effective regulation of the taxi and private hire industry has been skewed to the benefit of a pretty predatory organisation."
The Daily Mail released emails from Cameron's former aide Daniel Korski and London City Hall officials, including TfL's director of surface transport, Leon Daniels, and Isabel Dedring, Johnson's deputy mayor in charge of transport. The mails urged the officials to ensure that Johnson's review of the taxi sector took "a sensible direction".
Downing Street had denied the existence of these emails in an earlier FoI request from Liberal Democrat political aide Christopher Morris. Number 10 denied there had been a cover-up, saying it was "categorically untrue", without offering any further explanation.
Taxi drivers' trade association LTDA has reacted angrily to the affair. LTDA chief Steve McNamara said: "This affair, and the cover-up, is nothing short of a national scandal, and the LTDA is calling for a parliamentary enquiry to establish what went on and who was responsible."